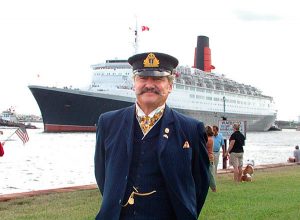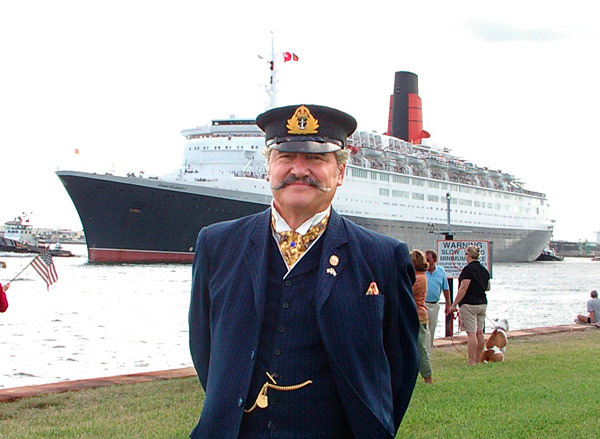 Born in Philadelphia, PA, on the 4th of July, 1944, Jim Flood grew up not far from the docks of Philadelphia. His passion for ships dates back to his first memories, and from the beginning he pursued his dream to surround himself with models and images of ships. By the time he was a young teen he had built a large fleet of fully ballasted ship models. At the age of fifteen he obtained plans for the USS Pennsylvania from the National Archives and initiated the 4 ft model that now resides as a centerpiece in his home. In 2007, Jim was commissioned to scratch build a six-foot model of USS Oklahoma, now on display at the Wall of Honor Museum in Bartlesville, Oklahoma. Today Jim's paintings can be viewed throughout the world in galleries, museums, ships, private collections, books and magazines. Some of his earliest displayed works appear on board USS New Jersey (permanently berthed in Candem, NJ), where Jim served as Quartermaster during the Vietnam era. In April of 2012, Jim sailed on board ms Balmoral for her Titanic Memorial Cruise Southampton – Cobh – Halifax – New York. During the voyage he executed a painting of RMS Titanic at Sea. Passengers would pass by his work station in the Atrium as he painted. Jim still lives to be on water, and can often be found touring the waterways of South Florida in his hand-built turn-of-the-century (1900) style launch, Duchess. His former vessel, Royal Charles, a 24 ft Charles II royal yacht replica, is currently undergoing renovation by her new owner, Fred Banke. Lifetime endeavors, these signature vessels are testimony to Jim's devoted romance with ships and sea.
Her current owner is putting her up for sale for a short time only. This is a once-in-a-lifetime opportunity to complete the project and be captain of this fine royal yacht.
Underneath this beautiful hand carved superstructure and rebuilt hull, is an early 1970s Glass Slipper.